I have recently come under attack of the long distance relationship and I tell you what it's a head banger. Being in a very new relationship, what better than to be separated for the festive season? – noel noel. Although it makes three week seems like a lifetime, and you discover every single emotional feeling within the first 3 days, to be able to be reunited with your loved one is one of the best feelings – told you beautiful bitch. I feel many of you fellow long distance survivors will agree with me when I list the emotional instability of stages I went through, and if not if this is something new for you then don't be disheartened the wait is ALWAYS worth it – unless its not – then girl go have fun.
Stage uno – The incredibly sulky 'why do you have to go' 'But i don't want you to leave' speech (they haven't actually left at this point).
This for me was one of the hardest stages, it's all very new to begin with, the first time we've been apart and the fear of the unknown is quite real. Long distance is hard enough when you've been with somebody for years, it takes an unimaginable amount of trust and commitment, so throw that to a brand new couple it's quite the deal breaker. And i just didn't want him to leave, I mean, how dare he leave gosh.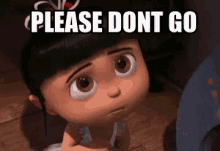 Stage two – The overly long, but a little bit of a perfect hug goodbye
After having just spent a perfect few days with your loved one, I'm talking the stuff they show on Disney perfect days, the goodbye is always hard, and i feel it will never been an aspect which gets any easier. It's a hug that speaks a thousand words and one in which you wish is never to end.
Stage three – I am a Beyonce, I'm going to be fine.
At this stage you are the epitome of positivity. You are overwhelmed with girl power and you don't need no man. You keep yourself overly busy and get an unruly amount of jobs done, oh girl nothing can bring you down – until you realize you still have 19 days left. HA HA HA 
Stage four – I'm done, this sucks, lets all just cry and over think situations to Coldplay
This is probably the worst out of all the stages. The we're now half way through, it's not fair just come home now stage. This is also the time when you realize how many times clubs, pubs and radios love to play Oasis wonderwall, Coldplay and Ed sheeran. I mean great – everyone slow dances around you and you're the lonely spinster who actually has a very happy relationship but still slow dances with a bottle of wine, or the sister if we're going real girl power. The stage where everything makes you jealous, not in an unfaithful jealousy – but my partner sent me pictures of him cuddling his cats, like why are they getting cuddles and not me? hmm? This stage is also the worst for being helpless, sometimes all you need is a hug to calm down and its physically impossible to help someone that's in a different country. Luckily this stage comes and goes pretty quickly, and is the most important time to ensure you are surrounded by friends or family, or anything that keeps you busy.
Stage five – The hallelujah, we're almost done, i'm a survivor
This is like deja-vu with christmas. Counting down the days, the longest days of your life, but you dont care, the hardest part is over and you're just waiting for that text to say 'i've landed'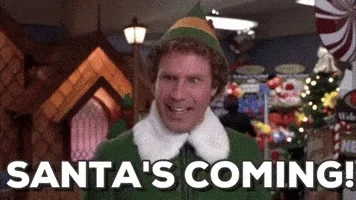 Stage six – He's back, and you form a Koala to his person
This is a beautiful element of long distance relationships. When you finally get to see them and you're like an overly excited puppy, not sure what to do or say first, but instincts tell me to run at him as fast as I could. This stage just reminds you of why you suffer the separation for so long, it reaffirms the love you share for each other and although it made me gain about 7 more grey hairs, absence DOES definitely make the heart grow stronger. 
Kate